Blog
Glazers won't sell Man Utd for less than £6 billion
The owner of Man Utd has no intention of selling the team at a price lower than the initial demand of 6 billion pounds.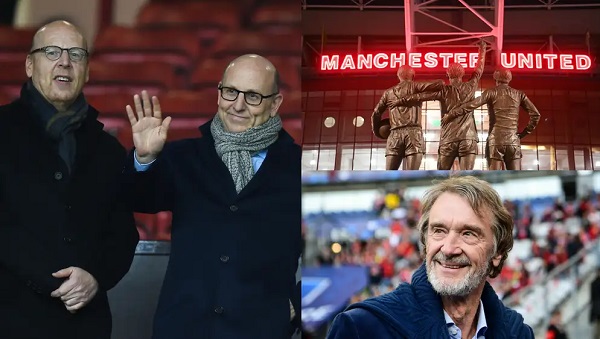 The Glazer family has received no less than 5 purchase inquiries for Man Utd before the deadline for the second bidding round (March 22). Among them, billionaire Qatar Sheikh Jassim Bin Hamad Al Thani accepted to raise the price to own the red half of Manchester.
The Qatar delegation visited Old Trafford on Thursday, March 16, and had a 10-hour meeting with Man Utd owners. The result of this negotiation was evaluated positively by the English press. The next day, billionaire Jim Ratcliffe also met directly with Man Utd leaders. These are the two most potential candidates in the case of a change of ownership at Man Utd.
However, according to Kaveh Solhekol, a Sky Sports reporter, the Glazers have received at least 5 more purchase inquiries before the deadline on March 22. There could be more than 5, even up to 8. The Glazer family will sell, but only at a suitable price. If they do not receive a price that meets their requirements, they will mobilize capital to reinvest in the club and pay off debts," Kaveh Solhekol wrote.
After the Qatar delegation's visit, Sheikh Jassim Bin Hamad Al Thani sent a second purchase inquiry for the Old Trafford team on Wednesday afternoon, March 22. Currently, Sheikh Jassim's advisory team is preparing a new offer before sending it.
The Glazers believe they can sell the club for 6 billion pounds. This figure far exceeds the initial offer of 4.5 billion pounds from Qatari investors. However, after the meeting between the two sides last week, Sheikh Jassim has changed his mind and is willing to raise the asking price to own the red half of Manchester. Sheikh Jassim sees great potential in developing Man Utd's youth and women's teams in addition to the values that the first team is bringing.
Meanwhile, billionaire Jim Ratcliffe seems to have given up with the statement: "I will not blindly spend money because I know I will regret it." However, Jim Ratcliffe still highly values the value that Man Utd brings and considers the club a "community asset.
Keep following Football Terms to read more interesting news!