Blog
Messi reached the milestone of 300 assists in his club career
Lionel Messi made history as the first player to reach 300 assists in club football. This statistic highlights the incredible all-around ability of the Argentine superstar.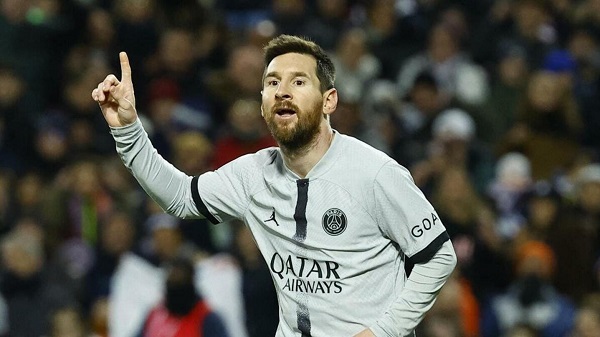 When we think of Messi, we often think of his goal-scoring exploits. In late February, the Argentine forward reached the milestone of 700 career club goals. When including his international goals, Messi has scored a total of 799 goals to date.
But Messi is not just a scorer. The recently crowned 2022 FIFA The Best award winner is also an outstanding playmaker, making him one of the most complete attacking players of all time.
In the early hours of this morning, Messi provided the assist for Kylian Mbappe's winning goal in a 2-1 victory over Brest. According to FIFA's statistics, this was Messi's 300th official club-level assist, making him the first player ever to achieve this impressive feat.
Overall, Messi has directly contributed to over 1,000 career club-level goals, scoring 701 goals and providing 300 assists for Barcelona and Paris Saint-Germain. Despite not being at his best in his first two seasons at PSG, Messi still managed to score 29 goals and provide 32 assists in just 65 appearances.
When including his international assists, Messi has a total of 353 career assists, the most in the history of world football. If we also count assists in friendly matches at the club level, Messi has reached 390 assists, far ahead of second-placed Thomas Muller with 296 assists.
Visit us regularly to update more interesting soccer news at Football Terms!